Now participating with Delta Dental Premier,
United Concordia, Stratose Network,
4-Most Networks, and Superior Dental Care

Reminder
Most insurance plan benefits terminate on December 31st. If you need dental treatment, be sure to call for an appointment before your benefits are lost for the year!

---
Insurance: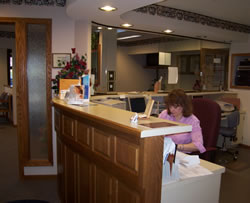 We accept most insurance plans and submit claims to your insurance company on your behalf---both primary and secondary insurance---if you carry them. It is our office policy to act as an advocate for our patients when dealing with insurance companies. Obviously, we know dental procedures and what is normal practice regarding dental insurance as well as insurance regulations and limitations. Our goal is to represent the best interests of our patients by helping you get the maximum dental benefits to which you are entitled.
Some insurance plans send payment to the patient regardless of the assignment of benefits. In these cases, we ask that the patient pay for his or her visit on the date of service. We will still submit claims to insurance on your behalf, will provide additional information if requested by insurance and will intervene for your benefit.
Dental insurance is intended to cover some, but usually not all of the cost of your dental care. Most plans include deductibles, coinsurance provisions, and other expenses which must be paid by the patient at the time of service. For more information about insurance, go to our Patient Information booklet and Newsletter. Feel free to call us at (304) 424-6100 or e-mail us at info@BowlingDunnFamilyDentistry.com.
---
Payment:
Payment is expected at time of service. If you have insurance, you will be expected to make an estimated payment for that portion not

covered by your insurance plan. For that portion of costs not covered by insurance, we offer several payment options:
Cash or Personal Check
Money order or Cashier's check
Credit Card - We accept MasterCard, Visa and Discover.
Financing through CareCredit.
Pay My Provider through CareCredit.
You may also choose the Pre-Payment option for future treatment using any of the options listed above.