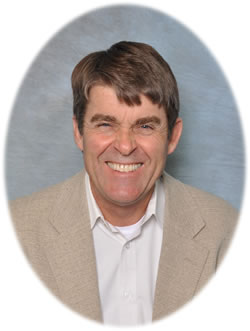 Wayne P. Dunn, D.D.S., was born in England and has many European cousins. His mother, Eileen, was born in Ireland. Dr. Dunn grew up in the Pettyville-Mineral Wells area. He believes his experiences growing up on a farm make living in the country "a piece of heaven". Dr. Dunn enjoys sports, hunting, and fishing and has also enjoyed many years of 4-H and community service involvement.
Dr. Dunn's love of the outdoors led to a West Virginia University Forestry and Wildlife Management undergraduate degree and to spending summers with the U.S. Forest Service. He also served as an officer and helicopter pilot in the U.S. Army and served in Vietnam, before going to West Virginia University's School of Dentistry, where he graduated in 1977.
As a result of Dr. Dunn's life-belief that everyone should work to make a better community and world, he has contributed financially and personally active in numerous public social causes. In addition, our office supports many community causes and donates goods and services through organizations such as Donated Dental Services and the Smiles for Life program. He donated "My First Book" to first grade students and awarded Teachers' Scholarships to teachers in West Virginia and Ohio annually.
Dr. Dunn was elected as a Wood County Commissioner in November 2008. He continues serving his community and making this a better community for future generations, through promoting healthy life initiatives, hybrid vehicles for county departments, energy efficient county buildings and homes.
He was a primary organizer of a large, active girl's basketball league and the Parkersburg South High School Girl's Soccer Program.
Professionally, Dr. Dunn is a member of the American Dental Association, the West Virginia Dental Association, and the Blennerhassett Dental Society.
The Dunn family runs a Christmas tree farm and practices sustainable forest management on timberlands. Members of the Dunn family decided to launch a foundation through which local West Virginia environmental and educational groups could apply for funding for their programs, and to which other people and groups can donate assets and ideas to advance our common goals. His pride is his wife, Kay, and daughters, Kim, Miranda, and Ashley. He is the proud grandfather to of 3 grandsons.