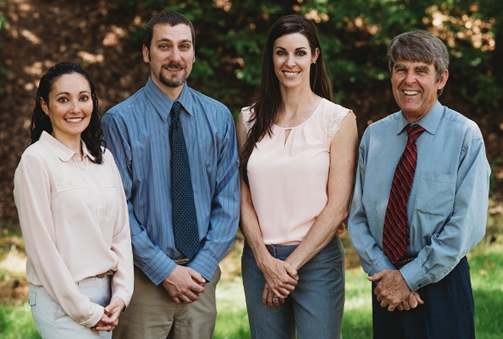 Dr. Lynch, Dr. Bowling, Dr. M Dunn, Dr. W Dunn

Welcome to the office of Bowling & Dunn Family Dentistry! It is our hope that this website will provide answers to your dental questions and help you get to know us better.
We are a general dentistry practice and offer gentle dentistry for your entire family. The comfort and dental health of our patients is very important to us. It is our goal to make all dental treatment as easy and comfortable as possible.
We encourage dental education because we believe the more knowledge our patients have, the more we can work together to keep them healthy.
We care about each of our patients because they are part of our dental family. This is an ongoing relationship that develops throughout the years.
We value the personal commitment of our staff to each of our patients. Our staff constantly strives to further their training and education by attending Continuing Education courses and other professional training programs. Our Office Manager is a member of the American Association of Dental Office Managers. Every member of our staff is CPR certified.