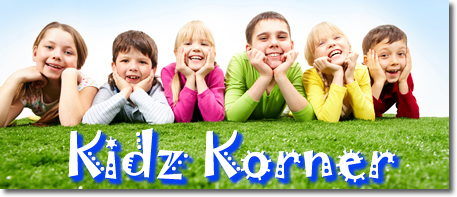 Cavity Free Club
Congratulations to all our little patients who were "Cavity Free" at their last cleaning visit. We are very proud of you for taking the time to care for your teeth.
All of our Cavity Free Kids get their picture taken and their name entered in a monthly drawing for a $25 gift certificate to K-Mart. Who said brushing and flossing your teeth doesn't pay off?! Congratulations, again!
Congratulations to our Cavity Free Kids!
*Winner of a $25 Gift Certificate
Dylan Adams
Troy Baker
Samuel Borchert
Brayden Chapman
Logan Chapman
Garrett Cline
Christopher Conley
Ellia Emrick
Jake Forshey
Macie Forshey
Clayton George
Jimmy Honaker
Olivia Kerns
Riley Kerns
Ruby Murray
Josephine Myers
Chaden Negley*
Lacey Negley
Simon Paff
Peyton Province
Reed Province
Blake Rowan
Aspen Slusher
Mia Snyder
Michael Stull
Laina Tracewell
Samantha White
---
Isaac Sheppard*
---
Kara Hill
Maci Miller
Lindsey Logston*
Logan Logston
---
Caysen Ball
Garrett Ball
Kamryn Ball
Kylie Hill
Cameron Hurst
Elijah Marshall
Noah Shreves
Jansen Swiger*
Josiah Swiger
---
Montana Cochran
Kenadee Davis
Marshal Farrar
Katelynn Grady
Liam Kelbaugh
Lily Kelbaugh
Riley Lockhart
Emmalynn McKain
Phoebe McPeak
Austin Morrison*
Chesney Newsom
Aubrey Proctor
Malachi Sindledecker
Martin Sindledecker
Maddox Siwicki
---
Jude Chambers
Cole Corbin
Savannah Corbin
Levi Cox
Blaze Efaw
Autumn Fought
Sadie Fox
Beau Hamrick
Raylee Kolaczynski
Reese Kolaczynski
Ryann Kolaczynski
Morgan Metcalf
Alana Willis
Lilith Wilson
Kegan Wood
---
Kairi Amos
Nikolas Amos
Troy Baker
Colten Brooks
Carsen Guile
Kylie McCarty
Thor McLaughlin
Lukas Mourat
Noah Mourat
Peyton Middleton
Brandtley Miller
Simon Paff
Maddie Riel
Daiten Roberts
Kenny Scarbrough
Layla Scarbrough
Aspen Slusher
Mia Snyder*
Reagan Thorn
---
Olivia Barringer
Karlee Bennett
Balee Bland
Grant Bland
Lincoln Bradley
Trevor Camp
Brayden Chapman
Logan Chapman
Garrett Cline
Lucie Cline
Wes Conner
Payton Cross
Jake Forshey
Macie Forshey*
Clayton George
Edgar James-McGuire
Elle James-McGuire
Maalik Knapp
Emma Schoonover
Nora Shriver
---
Logan Ashley
Mason Ashley
Bonnie Bailey
Chance Bailey
Asher Bowles
Tanner Bowles
Emma Cain
Henry Cain
Owen Cross
Zachary Cross
Allysen Hatcher
Olivia Kerns
Riley Kerns
Hannah McCloy*
Zachary McCloy
Josephine Myers
Kaylen Reeder
Parker Reese
William Schoonover
Isaac Sheppard
Nola Smith
Tyler Vance
Audrey Way
Eden Way
Mercy Way
Autumn Whipkey
Avery Whipkey
---
Wylie Anderson
Zane Anderson
Jaycie Brainard
Quentin Brainard
Andrew Fink
Derek Hill
Cory Myers
Isabella Pemblington
Sy Pennington
Kendra Richards*
Payton Sellers
Camille Tatterson
Claire Tatterson
---
Caysen Ball
Garrett Ball
Kamryn Ball
Dakota Barnum
Emerson Batten
Lila Bise*
William Hopkins
Cameron Hurst
Kimberly Huynh
Lily Kelbaugh
Phoebe McPeak
Carter Metz
Xavier Miller
Aubrey Proctor
Alexander Randolph
Alexis Staats
---
Theodore Alford
Arryn Bryant
Eathen Bryant
Jude Chambers*
Allee Delgado
Grant Gorby
Chloe McCutcheon
CiAnna Murray
Melody Petty
Cheyanne Rummer
Sophia Rummer
Malachi Sindledecker
Martin Sindledecker
Maddox Siwicki
Mason Siwicki
Karlee Spence
Dayzi Webster
Bella Wilcoxen
Hayden Wilcoxen
Freya Winters
Alec Wolfe
---
Lillian Arnold
Levi Bennett
Sierra Buxton
Lydia Drennen
Blaze Efaw
Morgan Gillespie
James Honaker
Adele Johnson
Reese Kelley
Raylee Kolaczynski*
Gage Lucas
Alena Phares
Aaliyah Reynolds
Maddie Riel
Piper Rutter
Kenneth Scarbrough
Layla Scarbrough
Paige Schoonover
Kenzy Shultz
Peyton Snyder
---
Matthew Alexander
Kairi Amos
R Scott Bailey *
Samantha Bailey
Riley Ball
Caitlyn Bare
Braylee Bayne
Brody Bayne
Jaymes Bennett
Karlee Bennett
Kris Bennett
Leah Cantwell
Sophia Chambers
Savannah Dennis
Faith Duskey
Sadie Fox
Rivion Grim
Beau Hamrick
Arwen Kimes
Reese Kolaczynski
Ryann Kolazynski
Patrick McManus
Evan Mendez
Caiden Polinsky
Wyatt Province
Dakota Robinson
Briar Smith
Ariana Snider
Barrett Ullman
Braden Whipkey
Ethan Womack
Jensen Wood
---
Sawyer Acors
Severi Acors
Taylor Atkinson
Baylee Boone
Jude Cayton
Allison Crites
Bailey Crites
Garrett Cline
Lucie Cline
MayBelle Dawson
Macie Forshey
Jake Forshey
Saelac Hahn
Tristen Hardman
Zoey Hardman
Jonah Harris
Edgar James-McGuire
Elle James-McGuire
Mackenzie James-McGuire
Olivia Kerns
Riley Kerns
Josephine Myers
Remington Nelson
Simon Paff
Logan Polinsky
Austin Province
Raylen Reeder
Joshua Steele*
Spencer Steele
Shyla Tant
Jaxon Thomas
Kamryn Vankirk
Audrey Way
Eden Way
Mercy Way
---
Aubrey Bailey
Isaiah Bailey
Emma Cain
Henry Cain
Rose Cunningham
Kaylee Dillon
Brett Dye
Bracon Hedges
Karma Hedges*
Katelyn Jones
Wade McIntyre
Maci Miller
Lukas Mourat
Noah Mourat
Cory Myers
Devin Ruppenthal
---
Katiana Alvarado
Caysen Ball
Garrett Ball
Alex Bishop
Ben Bishop
Nick Bishop
Owen Bookman
Vincent Castleberry
Nyllah Costelloe
Cheyenne DeAngelis*
Evan Dennis
Rylee Flook
Carson Hartford
Gage Hartford
Liam Kelbaugh
Lily Kelbaugh
Riley Lockhart
Reagan Longwell
Carson Lucky
Wyatt Lucky
Rylan May
Carter Metz
Alanjay Miller
Shilynn Miller
Sy Pennington
Baylee Powell
Chaseton Rutter
Ava Shearer
Lucy Shearer
Nora Shriver
Brantley Skidmore
Brantley Squires
Chaylen Underwood
Callie Wigal
Christopher Woltz
Kegan Wood
---
Myli Deeds
Jayden Depasquale
Asher Guinn
Hailo Featherstone
Hunter Holter
Chloe McCutcheon
Nathaniel McPeak
Phoebe McPeak
Owyn Miller
Eleanor Nahley
Olive Nahley
Briar Neader
Xadrian Neader
Olivia Pickrell
Madeline Profitt
Olivia Profitt*
Elliana Rinehart
Ashley Sams
Brandon Sams
Justin Sams
Malachi Sindledecker
Martin Sindledecker
Maddox Siwicki
Mason Siwicki
Karlee Spence
Octavia Studenic
Zoey Sturm
Johnathan Wade
---
Brady Badgett
Kinley Bock
Jude Chambers
Malaki Coleman*
Ariana Cottrell
Aurora Cottrell
Olivia Dowler
Alexis Hess
Porter Kelley
Kailyn Lee
Gage Lucas
Landon Plants
Aubrey Proctor
Zaylin Reisinger
Collin Sigley
Alexis Staats
Josiah Swiger
---
Kairi Amos
Alexis Atkins*
Wyatt Bennett
Brayden Chapman
Logan Chapman
Ashlee Custred
Kenadee Davis
Kylile Deuley
Victoria Fittro
Emmy Fullerton
Clayton George
Aiden Haught
Gage Hornbeck
Nikolas Lott
Emmalynn McKain
Thor McLaughlin
Patrick McManus
Elijah Mahaffey
Peyton Middleton
Aiden Richards
Daiten Roberts
Layke Smith
Barrett Ullman
Jahzarra Ward
Zoe Watson
---
Chase Anderson
Jonathan Beha
Sophia Chambers
Lucie Cline
Kali Daniels
Siann Daniels
Savannah Dennis
Liam Jenkins
Aiden Kirby-lester*
Olivia Kerns
Peyton Province
Reed Province
Zendaya Richards
David "MJ" Sprouse Jr.
Braden Whipkey
---
Logan Ashley
Mason Ashley
Harrison Davis
MayBelle Dawson
Brett Dye
Sadie Fox
Emmagin Harris
Jonah Harris
Edgar James-McGuire
Elle James-McGuire
Mackenzie James-McGuire
Raylee Kolaczynski
Ryann Kolaczynski
Lindsey Logston
Owen McCrady
Josephine Myers
Remington Nelson
Austin Province
Austin Snyder
Josh Steele
Spencer Steele*
Jaxon Thomas
Tyler Vance
Brady Vincent
Devin Vincent
Rylee Vincent
---
Chance Bailey
Aubree Caplinger
Blaze Efaw
Gage Hartford
Jordan Hill
Kara Hill
Kylie Hill
Brody Johns
Josee Johns
Rylan May
Annabelle McCrady
Jase McGee
Raiden McGee
Eli McNeill
Cory Myers
Simon Paff*
Isaac Sheppard
Kenzy Shultz
Nola Smith
Aidan Stanley
Paige Stanley
Luke Titus
Blaise Wilson
Maverik Wilson
Bailee Yonker
---
Breece Chaddock
Avery Crock
Jaxon Crock*
Andrew Fink
Katelynn Grady
Reagan Longwell
Patience Randolph
Isaac Romage
Sophie Romage
Lucy Shearer
Maddox Siwicki
Nevaeh Stover
Callie Wigal
Braelynn Wright
---
Tyler Bell
Jaymes Bennett*
Karlee Bennett
Kris Bennett
Aiden Bright
Cole Bright
Olivia Dowler
Meia Hatfield
Kailyn Lee
Kenslee LeMasters
Alexis Matherly
Chloe Scritchfield
Lucas Scritchfield
Harrison Stull
Zoey Sturm
Dayzi Webster
---
Alexis Atkins
Kaden Benasutti
Ashlynn Bonnette
Bralynn Bonnette
Dillynn Bonnette
Brody Boston
Hayden Coplin*
McKena Cunningham
Ariana Gibbs
Kaelyn Logston
Gage Lucas
Brylar Miller
Aubrey Procter
Aiden Richards
Maddie Riel
Cheyanne Rummer
Sophia Rummer
Mason Siwicki
Jack Strauss
Joe Strauss
Brianna Swiger
Charlotte Taylor
Elliot Taylor
Aiden Thacker
Aiden Valetine
Chevelle West
---
Matthew Adams
Chase Anderson
Taylor Atkinson
Austyn Blackwell
Grant Bland
Kenadee Davis
Erika Deem
Faith Duskey
Wade Duskey
Roderick Freshour
Carsen Gillis
Colten Gillis
Tyler Hall
Kyra Harrison
Matthew Hayner
Brooklyn Herrington
Anna Hickman**
Aiden Kirby-Lester
Corinne Lee
Ian Leonard
Kyle Logan
Channing Lowe
Alex McDonald
Marcella Moss
Gabriel Mureiko
Delaney Parks
Olivia Profitt
Allison Putnam
Joseph Putnam
Harlee Satow
Andrew Schoonover
Paige Schoonover
Briar Smith
Bryce Smith
Layke Smith
Ty Smith
M J Sprouse
Jaxon Thomas
Zoe Watson
Collin Wilcoxen
Alana Willis
Jensen Wood
---
Lillian Arnold
Neil Arnold
Riley Ball
Andrew Brock
Hannah Burdette
Harlee Burdette
Garrett Cline
Lucil Cline
Wyatt Conley
Katelyn Davis
Laken Davis
MayBelle Dawson
Baylee Dennis
Braxton Dennis
Joseph Dooley
Ethan Durochia
Andrew Fink
Riley Fury
Morgan Gillespie
Louis Goodman
Will Hopkins
Kimberly Huyah
Havana Jones
Olivia Kerns
*Riley Kerns*
Raylee Kolaczynski
Lindsey Lowry
Maci Miller
Braden Moore
Kaelin Moore
Anthony Morgan
Chloe Murray
Ruby Murray
Remington Nelson
Will Odle
Autumn Roberts
Zach Phillips
Peyton Province
Reed Province
Dustin Richards
Kadence Riggle
Melana Saxton
Niklas Spears
Joshua Steele
Spencer Steele
Chasen Stirling
Brianna Talbott
Madeline Profitt
Austin Province
Abbigale Jo Weltner
Nevaeh Marie Neltner
Alec Wolfe
---
Alana Bailey
Aubrey Bailey
Isaiah Bailey
Tanner Berry
Emily Bock
Tanner Bowles
Carlee Boyles*
Wade Brainard
Asire Busby
Braylin Byrd
Emma Cain
Henry Cain
William Efaw
Julie Ferrell
Grant Gorby
Nolan Hitt
Gage Hornbeck
Andrea Jackson
Alyvia Jeffrey
Nevada Johnson
Cynthia Knapp
Elizabeth Ludwig
Owen McCrady
Wade McIntyre
Christopher Miller
Grace Miller
Samuel Miller
Caden Moat
Madeline Orr
Cheylynn Parsons
Hunter Reese
Parker Reese
Madalyn Short
Kenzy Shultz
Paige Stanley
Camille Tatterson
Claire Tatterson
Aubrey Titus
Tyler Vance
Hannah Varner
Brady Vincent
Rylee Vincent
Isabella Yeater
Bailee Yonker
---
Madilyn Allen
Charles Alltop
Kandi Alltop
Darla Atkinson
Chance Bailey*
William Barniak
James Bell
Layla Blatt
Eathen Bryant
Topanga Bushman
Tommy Bushman
Tyler Bushman
Gabby Campbell
Christopher Conley
Allison Crites
Bailey Crites
Ashlee Custred
Cheyenne DeAngelis
Bentley Dunn
Leon Follette
Katelynn Grady
Alex Hart
Caydence Jones
Parker Jones
Eli McNeill
Alanjay Miller
Cory Myers
Hunter Neff
Audree Nuhfer
Zander Ortega
Jayden Pfalzgraf
Wyatt Province
Grayson Ramsburg
Patience Randolph
Anthony Richards
Arabella Richards
Malachi Sindledecker
Martin Sindledecker
Bryce Smedley
Olivia Smedley
Olivia Stark
Allie Tamm
Alexander Underwood
Corbin Valvo
Myla Waggoner
---
Callie Wigal*

---
Owyn Miller*
Lincoln Stout
Madelyn Stout
Jacob Swisher
Chaylen Underwood
Chiryan Underwood
Ava Wigal
---
Alexis Atkins
Clayton George
Noah Hardman
---
Thomas Depasquale
Josie Hall
Olivia Kerns
Riley Kerns
Madeline Profitt*
Olivia Profitt
Zoey Sturm
Abbigale Weltner
Nevaeh Weltner
---
Makenzie Cain*
Sydney Cain
Ellie Casenelli
Lia Casenelli
Bailey Geer
Raylee Kolaczynski
Ryann Kolaczynski
Maci Miller
Ty Smith
Camille Tatterson
Claire Tatterson
---
Logan Bowman
Christopher Conley
Nevada Johnson
Caydence Jones*
Parker Jones
Jase McGee
Hunter Neff
Melody Petty
Taylor Petty
Anthony Richards
Arabella Richards
Malachi Sindledecker
Martin Sindledecker
Olivia Stark
Bryley Starkey
Rylin Weethee
Maverik Wilson
---
Avery Crock
Kadyn Spencer
Alexander Wigal*
---
Ashlynn Bonnette
Malaki Coleman
Kali Daniels
Siann Daniels
Liam Dunbar
Marissa Jeffrey*
Briley Johnson
Liam Kelbaugh
Owyn Miller
Karlee Spence
Brody Thomas
Ava Wigal
---
Brooklyn Adams
Matthew Adams
Vincent Castleberry*
Karissa Epperly
Natalee Epperly
Noah Hardman
Sylus Jones
Makayla Moore
Kaitlyn Rhodes
Ty Rhodes
Isabella Scarberry
Briar Smith
---
Olivia Buzzard
Jacklyn Cheuvront
Jamie Collins
Roderick Freshour
Tyler Hall
Riley Kerns
Abigail Lemming
Sean Lemming*
Hannah McCloy
Zachary McCloy
Grayson March
Liam March
Ashley Sams
Brandon Sams
Justin Sams
Bryce Smith
Layke Smith
Caleb Wooten
---
Kadie Anderson
Wesley Conner
Joseph Dooley
Josie Hall
Emmagin Harris*
Jonah Harris
Harmony Kirby-Lester
Chaseton Rutter
Jeremiah Stull
Justin Stull
Michael Stull
Camille Tatterson
Claire Tatterson
Dayzi Webster
---
Caitlyn Bare
Jordan Bare
James Bell
Emma Cain
Henry Cain
Sophia Chambers
Jadyn Colgrove
Joseph Dooley
Tyler Kerby
Carson Kirkland
Olive Nahley*
Hunter Reese
Bryley Starkey
Aubrey Titus
Lucas Ward
---
Kamryn Ball
Carlee Boyles*
Gabby Campbell
Emily Clements
Avery Crock
MayBelle Dawson
Adam Dent
Aiden Fox
Campbell Johnson
Nevada Johnson
Felix Leonard
Ian Leonard
Josephine Myers
Colten Neff
Hunter Neff
Alexy Petty
Melody Petty
Taylor Petty
Maddox Siwicki
Chase Thomas
Corbin Valvo
---
Garrett Cline
Lucie Cline
Kali Daniels
Siann Daniels
Owyn Miller
Shianne Place
Kadence Riggle
Kylie Smith*
Ty Smith
Aaliyah Summers
---
Andrew Brock
Ellie Casenelli
Lia Casenelli
Vincent Castleberry
Erika Deem
Josie Johns
Matthew Moore
Layton Naylor*
Kearra Powell
Brady Roberts
Josiah Swiger B
rody Thomas
Coletyn Thomas
Alex Ware
Anna Ware
---
Darla Atkinson
Easton Baker*
Riley Ball
Austyn Blackwell
Gabe Bookman
Owen Bookman
Jude Chambers
Karissa Epperly
Natalee Epperly
Kaleb Hall
Tyler Hall
Jonathon Kohler
Abigail Lemming
Gage Lucas
Kynlee Parsons
Zach Parsons
Dylan Roberts
Ashley Sams
Brandon Sams
Justin Sams
Mason Siwicki
Alexander Wigal
Guinevere Wigal
Hunter Wigal
Austin Wilford
Barron Yoak
Bryant Yoak
---
Braelyn Jones
Carter Lockhart
Grayson March
Isabella March
Liam March
Eli Marshall*
Bryce Smith
Layke Smith
Austin Snyder
---
Kadence Anderson
James Bell*
Andrew Fink
Aubrianna Fink
Noah Hardman
Sylus Jones
Benjamin Leasure
Lindsey Lowry
Samuel Miller
Noah Mourat
Caden Rollins
Cale Varney
---
Mia Ball
Avery Crock
Owen Johnston
Cannon Martin
Gracey Martin
Trevor Morrissey
Cory Myers
Emma Naylor*
Austin Province
Wyatt Province
Aubrey Titus
Jenna Truman
Corbin Valvo
---
Carlee Boyles
Gabby Campbell
Bentley Harrison
Ian Leonard
Alexy Petty
Taylor Petty
Kadence Riggle
Isaac Sheppard
Caleb Spatafore
Elijah Spatafore
Calista Tackett*
---
Hunter Anthony
Jacob Britton
Thaddaeus Britton
Vincent Castleberry
Ethan Cline
Garrett Cline
Lucie Cline
Kali Daniels
Siann Daniels
Isaiah Ferguson
Abbie Gibbs
Kennedy Harris
Brended Mills
Allison Putnam
Joseph Putnam
Nevaeh Raymond*
Gavin Shank
Maddox Siwicki
Alex Ware
Anna Ware
---
Andrew Brock
Jude Chambers
Harrison Davis
Katelyn Davis
Erika Deem
Chloe Greynolds
Kennedy Lee
Lindsey Logston
Gage Lucas
Hannah McCloy
Zachary McCloy*
Ashley Sams
Brandon Sams
Justin Sams
Ayden Smith
Colton Thomas
Austin Wilford
Barron Yoak
Bryant Yoak
---
Alexis Atkins
Chloe Constable
Ciera Constable
Ashlynn Dunn
Nolan Hitt
Triston Lowers*
Grayson March
Isabella March
Liam March
Maci Miller
Rachel Murphy
Logan Nutter
Elijah Redmond
Bryce Smith
Layke Smith
N Park Smith
Austin Snyder
Evelyn Stout
Madelyn Stout
Alexa Wilson
Reese Wilson
---
Aubrey Bailey
Eden Caplinger
Karissa Epperly
Natalee Epperly
Grant Gorby
Justin Gorby*
Josie Hall
Emmagin Harris
Kara Hill
Cameron Irizarry
Meadow McCoy
Annabelle McCrady
Hallie Mace
Lainee Mace
Elisa Miller
Joshlyn Miller
Colten Neff
Riley Street
---
Amber Grabowski
Ashley Grabowski
Cora Jean Heilmann
Lincoln Heilmann
Leland Holbrooks
Nevada Johnson
Shyan Morris
Trenton Morrissey
Trevor Morrissey
Audree Nuhfer
Levi Pahl
Lucas Pahl
Zachary Phillips
Wyatt Province
Karlee Spence
Camille Tatterson*
Claire Tatterson
Annabelle Ward
Lucas Ward
---
Kelsey Ball
Nick Bishop
Carlee Boyles
Gabby Campbell
Avery Crock*
Gigi Gerichten
Cole Harris
Owen Johnston
Brooklynn Miller
Haven Morrison
Chloe Murray
Lucas Murray
Ruby Murray
Alexy Petty
Taylor Petty
Raylen Reeder
Makenzie Tayler
---
Baylee Boone
Kaden Bradley
Adelyn Bumgarner
Vincent Castleberry
Garett Cline
Christopher Conley
McKenna Cunningham
Rose Cunningham
Destiny Marcinek*
Brenden Mills
Danny Pauley
Shianne Place
Allison Putnam
Joseph Putnam
Madelyn Sams
Hannah Starcher
Morgan Stewart
Josiah Swiger
Alex Ware
Anna Ware
Skyler Whited
---
Kali Daniels
Siann Daniels
Aasher Guinn
Brayden Littleton
Conner Littleton
Hannah McCloy
Zachary McCloy
Landon Monroe
Sydney Monroe
Amy Moersen
Olive Nahley
Olivia Robinson
Tanner Robinson
Tori Robinson*
Mason Siwicki
Hunter Wigal
Gwen Wigal
---
Alexis Atkins
Kamryn Ball
Emma Barker
Jacob Barker
Elena Delgado*
Samuel Dunn
Wade Duskey
Kyra Harrison
Matthew Hayner
Nick Hayner
Abigail Lemming
Sean Lemming
Campbell Johnson
Carson Lucky
Kelsey Moore
Madeline Profitt
Olivia Profitt
Ashley Sams
Brandon Sams
Justin Sams
Austen Snyder
Grace Wagner
Isaiah Wagner
Hallie Witte
Caleb Wooten
---
Carson Allen
Grant Gorby
Justin Gorby
Emmagin Harris
Lillianna Martinez
Maci Miller
Colten Neff*
Dalton Newman
Mariah Raymond
Nevaeh Raymond
Bradley Smith
Brice Smith
Layke Smith
---
Landon Banks
Sophie Chambers
Jackie Cheuvront
Remington Cheuvront*
Xavier Collie
Chloe Constable
Cidney Constable
Ciera Constable
Christopher Duell
Isaac Hall
Brylee Hatcher
Sydney Hatcher
Cora Jean Heilmann
Lincoln Heilmann
Kara Hill
Kylie Hill
Leland Holbrooks
Cole Hungate
Parker Jones
Austin Kent
Annabelle McCrady
Shyan Morris
Lukas Mourat
Noah Mourat
Chloe Nichols
Adelynn Russell
Alivia Russell
Macie Smith
Annabelle Ward
---
Alana Adams
Peyton Baker
Carlee Boyles
Gabby Campbell
Richard Gibson-Starkey
Alex Hart
Cole Hupp
Edgar James-McGuire
Mackenzie James-McGuire
Owen Johnston
Catherine Kent
John Hunter Kent
Wesley Kerby
Kyle Logan
Sarah Logan
Kionte McElroy
Nate McPeak
Phoebe McPeak
Owyn Miller
Will Odle
Alexy Petty*
Taylor Petty
Maddie Riel
Kailee Spence
Aubrey Titus
Ella Wix
---
Wylie Anderson
Zane Anderson
Alex Bishop
Nick Bishop
Alexus Burrill
Zion Cain
Kaleb Cochran
Klay Cochran
Emily Conley
MayBelle Dawson
Shaylynn Dawson
Jaela Doolittle
Isaiah Ferguson
Jasmin Frederick
Sierra Frederick
Catherine Hudson
Claire Hudson
Lindsey Lowry
Zach Parsons*
Trenton Putnam
Patience Randolph
Preston Randolph
Jamarion Rudolph
Landis Scott
Maddox Siwicki
Madison Whited
Skyler Whited
---
Cavity Free June 2014
Brady Badgett
Kayla Bradley
Emma Cain
Henry Cain
Ethan Cline
Lucie Cline
Jude Chambers
Abigail Drake
Roderick Freshour
Makiah Ford
Asher Hill
Kimberly Huynh*
Lorena Kennedy
Cannon Martin
Gracey Martin
Ruby Murray
Zachary Phillips
Nicole Reynolds
Josiah Swiger
Nick Talbott
Elise Thompson
Ethan Thompson
Austin Wilford
Barron Yoak
Bryant Yoak
---
Cavity Free May 2014
Alexis Atkins
Kasie Bibbie
Bryson Buffington
Lilli Connolly
Kali Daniels
Siann Daniels
Ethan Durochia
Matthew Hayner
Nicholas Hayner
Campbell Johnson
Brennen Lewis
Brayden Littleton
Conner Littleton
Carson Lucky
Grayson March
Isabella March
Liam March
Grace Miller
Landon Monroe*
Sydney Monroe
Sydney Nichols
Trevell Pickens
Adam Poling
Amber Poling
Brooke Poling
Lucas Satterfield
Tyler Shedd
Harley Stewart
Aaron Summers
Bricen Summers
Noah Wince
---
Cavity Free April 2014
David Bartlett
Dakoda Bennett
Joseph Hutchinson
Talina Jones
Nixin Lemon
Shaylen Lemon
Hannah McCloy
Zachary McCloy
Hallie Mace
Lainee Mace*
Caden Moat
Rachel Murphy
Logan Nutter
Dillian Pulliam
Brady Roberts
Cayden Rusher
Ashley Sams
Brandon Sams
Justin Sams
Brenna Stutler
Bella Wilcoxen
Collin Wilcoxen
Hayden Wilcoxen
Caleb Wooten
---
Cavity Free March 2014
Kadence Anderson
Lilly Cochran
Chloe Greynolds*
Sarie Greynolds
Anya Haroldsen
Audrey Haroldsen
Owen McCrady
Hunter Neff
Dalton Newman
Madelyn Newman
Bryce Smith
Layke Smith
Nicholas Smith
---
Cavity Free February 2014
Walter Banning
Jake Blake
Gabby Campbell
Frank Conner
Chloe Constable
Cidney Constable
Ciera Constable
Laken Davis
Malorey Davis
Brooklynn Herrington*
Wesley Kerby
Abigail Lathem
Paige Lewis
Alexis Nichols
Chloe Nichols
Griffin Peters
Alexy Petty
Dillen Petty
Taylor Petty
Jocelyn Rollins
Kylee Swiger
Camille Tatterson
Claire Tatterson
Aubrey Titus
---
Cavity Free January 2014
Brynlee Anderson
Trystyn Anderson
Wylie Anderson
Zane Anderson
Alex Bishop
Nich Bishop
Aurora Cottrell
Logan Dawson
Jaimi Fleming
Tara Fleming
Branson Hall
Grace Hall
Josie Hall
Sophie Hall*
Wyatt Hall
Alex Hart
Cole Hupp
Catherine Hudson
Claire Hudson
Charley Hutson
Owen Johnston
Collin Lewis
Catherine Kent
John Hunter Kent
Nate McPeak
Phoebe McPeak
Abigail Murray
CiAnna Murray
Triston Pierce
Trenton Richards
Isaac Sheppard
Karlee Spence
Alexis Willis
---
Cavity Free December 2013
Sophie Adkins
Ben Bishop
Jake Bowman*
Logan Bowman
Morgan Bowman
Kaya Brown
Amisty Bunch
Emma Cain
Jude Chambers
Ethan Ellyson
Isaiah Ferguson
Jazmine Ferguson
Donovan McDonald
Bailey Putnam
Chloe Rasmussen
Emma Rasmussen
Landis Scott
Lacey Smith
Tyler Smith
Ben Starr
Katie Starr
Elise Thompson
Ethan Thompson
Austin Wilford
---
Cavity Free November 2013
Alexis Atkins
A'laya Burt
Arissa Burt
Ethan Cline
Lucie Cline
Dayton Dalton
Hunter Dalton
Kali Daniels
Siann Daniels
Maddox Efaw
Roderick Freshour
Chad Gandee*
Natasha Gayheart
Hannah Haymaker
Patience Jenkins
Brody Johns
Carson Lucky
Jaidyn Madrid
Grace Miller
Sydney Nichols
Kynlee Parsons
Zach Parsons
Zachary Phillips
Dylan Roberts
Madison Stewart
Cale Varney
Gideon Watson
Noah Wince
---
Cavity Free October 2013
London Boggess
Gabriel Bookman
Owen Bookman
Olivia Deaton
Christian Deem
Tyler Dennis
Katelynn Grady
Tyler Grady
Ryan Keefe
Brooklyn LeMaster
Abigail Lemming
Grayson March
Isabella March
Liam March
Maci Miller
Owen Miller
Miranda McLaughlin
Landon Monroe
Sydney Monroe
Logan Nutter
Abby Orr
Madeline Orr
Owen Pratt
Ashley Sams
Justin Sams
Joshua Steele
Brenna Stutler
Brody Teter*
Jasmine Toussaint
Allie Whipkey
Caleb Wooten
Jasmine Wright
---
Cavity Free September 2013
Alexis Balestire
Ryan Beatty
Allyson Bryant
Braxton Cunningham
Amyrah Donaway*
Chloe Greynolds
Sarie Greynolds
Macey Johnson
Jantzen Karcher
Riley Karcher
Braxton Mansfield
Elissa Miller
Joshlyn Miller
Shyan Morris
Lukas Mourat
Noah Mourat
Rachel Murphy
Jaden Ruppert-Eagle
Mason Siwicki
Bryce Smith
N. Parke Smith
Jaellyn Taitt
Trenton Taylor
Alexis Williams
Cameron Wright
Isabella Wright
---
Cavity Free August 2013
Carlee Boyles
Shannon Brogan-Mitchell
Aurora Brown
Michael Brown
Gabby Campbell
Vincent Castleberry
Lilly Cochran
Chloe Constable
Cidney Constable
Ciera Constable
Brody Cunningham
Zack Cunningham
Kylee Dean
Braeylin Depew
Bailey Holcomb
Destiny Johnson
Wesley Kerby
Brandice Kunze
Michael Kunze
Grant Linch
Kevin Lockhart
Jessica Mitchell
Ruey Mitchell
Dalton Newman
Madelyn Newman
Alexis Nichols
Chloe Nichols
Alexy Petty
Kalea Phillips
Amber Poling
Brooke Poling
Jocelyn Rollins
Destiny Smith
Chasen Stirling
Camille Tatterson
Claire Tatterson*
Brody Thomas
Coletyn Thomas
Chaylen Underwood
Annabelle Ward
Lucas Ward
Austin White
Jackson White
Judd White
Collin Wilcoxen
Hayden Wilcoxen
---
Cavity Free July 2013
Sophia Adkins
Carson Allen
Kadence Anderson
Wylie Anderson
Zane Anderson
Jaymie Basham
Bryson Buffington
Jackie Cheuvront
Alice Cochran
Kaleb Cochran
Klay Cochran
Brayden Coe
Frank Conner
Cole Harris
Alex Hart
Cole Hupp*
Edgar James-
McGuire Mackenzie
James-McGuire
Aidan Lowe
Tara Mackey
Tayla Mackey
Emma McDonald
Raighan Powell
Isaac Sheppard
Bradley Smith
Karlee Spence
Ayden Whited
Madison Whited
Lexi Willis
---
Cavity Free June 2013
Emma Barker
Jacob Barker
Noah Barker
MacKenzie Byrd
Lillie Carmony
Isaiah Ferguson
Jazmine Ferguson
Stella Flanagin
Haiden Gainer
Nathan Gainer
Grace Hall
Josie Hall
Wyatt Hall
Lindsey Lowry
Donovan McDonald
Clayton McIntyre*
Wade McIntyre
Cayden Nelson
Will Odle
Stevie Osborne
Derek Parsons
Cayden Rusher
Camden Rutherford
Paige Sturek
Austin Wilford
---
Cavity Free May 2013
Taylor Brode
Kali Daniels*
Brody Johns
Isaiah Leeson
Dylan Roberts
Maddox Siwicki
Madison Stewart
---
Cavity Free April 2013
Alexis Atkins
Anthony Bertagnolli
Cole Bowie
Emma Cain
Ali Colteryahn
Tyler Dennis
Emmagin Lea Harris
Brylee Hatcher
Sydney Hatcher
Campbell Johnson
Lillian Kelbaugh
Isabella Leesa
Xavier Leeson
Triston Lowers*
Jaidyn Madrid
Joseph Madrid
Grayson March
Isabella March
Liam March
Grace Miller
Landon Monroe
Trenton Morrissey
Trevor Morrissey
Logan Nutter
Owen Pratt
Corbin Valvo
Zoe Valvo
Dakota Wells
Fiera Wells
---
Cavity Free March 2013
Ryan Beatty
Londen Boggess
Gabriel Bookman
Maria Castro
Olivia Deaton
Blake Franklin-Madaris
Macey Johnson
Abigail Lemming
Sean Lemming
Morgan McFee*
Jalen Person
Mason Siwicki
Bryce Smith
Nicholas "Parke" Smith
Josiah Snodgrass
Xadrian Snodgrass
Erynn Tracy
Caleb Wooten
---
Cavity Free February 2013
Chase Anderson
A'laya Burt
Arissa Burt
Amber Grabowski
Ashley Grabowski
Dylan Hendershot
Joshua Murphy
Dalton James Newman
Madelyn Newman
Ty Rhodes
Erin Riesbeck
Kirsten Riesbeck
Tristan Sisk*
Josh Steele
Camille Tatterson
Claire Tatterson
Trenton Taylor
Jacob Townsend
Lucas Ward
Collin Wilcoxen
Hayden Wilcoxen
Jessica Wilhelm
Maci Miller
David Wood
---
Cavity Free January 2013
Mason Adkins
Sophia Adkins
Carson Allen
Alice Cochran
Kaleb Cochran
Klay Cochran
Brayden Coe
Chloe Constable
Cidney Constable*
Ciera Constable
Ethan Durochia
Callum Evans
William Hart
Catherine Hudson
Claire Hudson
Randall Hupp
Edgar James-McGuire
Mackenzie James-McGuire
Austin Kent
Gracie Kent
Kaitlyn Rhodes
Linkin Seevers
Karlee Spence
Madison Whited
Skyler Whited
---
Cavity Free December 2012
Mackenzie Byrd
Isaiah Ferguson
Jazmine Ferguson*
Christian Haught
Raistlin Robinson
Kaedon Sees
Bradley Smith
Chase Souder
Paige Sturek
Alexis Walker
Austin Wilford
---
Cavity Free November 2012
Kadence Anderson
Austin Atkinson
Emma Barker
Jacob Barker
Noah Barker
Molly Coe
Grant Gorby
Justin Gorby
Grace Hall
Anya Haroldsen
Audrey Haroldsen
Cole Hungate
Braden Koon
Maddison Lewis
Mason Lewis
Dylan McCrady
Clayton McIntyre*
Wade McIntyre
Lola Morris
Stevie Osborne
Zander Parks
Derek Parsons
Jaden Ruppert-Eagle
Cayden Rusher
Breanna Sayre
Maddox Siwicki
Gillian Thomas
Kinsey Thomas
Elise Thompson
Janna Yost
Brannon Zellars
Takia Zellars
---
Cavity Free October 2012
Alexis Atkins
Mya Barrett
Bryce Bentz
Hydea Bentz
Cole Bowie
Lucie Cline
Marleigh Davis
Chloe Greynolds
Sarie Greynolds
Emmagin Harris
Russell Hinzman Jr.
Wyatt Hinzman
Brody Johns
Campbell Johnson
Lily Kelbaugh
Timothy Lawrentz
Isabella Leeson
Isaiah Leeson
Xavier Leeson
Kenslee LeMasters
Sean Lemming
Brayden Littleton
Conner Littleton
Grayson March
Isabella March*
Brooke Marshall
Cayden Nelson
Syndey Nichols
Levi Pahl
Lucas Pahl
Daniel Parsons
R. Kaleb Richards
Rylee Richards
Ashley Sams
Elijah Spatafore
Anna Umpleby
---
Cavity Free September 2012
Laticia Coates
Zackary Cunningham
Logan Davis
Blake Franklin-Madaris
Kara Hill
Kylie Hill
Abigail Lemming
Alexus Metheney*
Jacob Meyer
Mikey Meyer
Grace Miller
Jalen Person
Trenton Richards
Zoe Valvo
Caleb Wooten
---
Cavity Free August 2012
Ryan Beatty
Chase Beha
Jacob Britton
Aurora Brown
Michael Brown
Blake Casto
Kaleigh Casto
Ali Colteryahn
Kylee Dean
Judith Ann Hutzler
Macey Johnson
Shane Johnson
Gracie Lowers
Michael McFee
Maci Miller
Dalton Newman
Madelyn Newman
Ashlyn Parmiter*
Kynlee Parsons
Zach Parsons
Hunter Prall
Jocelyn Rollins
Dominic Ruble
Mason Siwicki
Josiah Snodgrass-Ayala
Xadrian Snodgrass-Ayala
Collin Wilcoxen
Hayden Wilcoxen
---
Cavity Free July 2012
Chase Anderson
Alexis Balstire
Mya Baruwa
Avery Beha
Carlee Boyles
Logan Clegg
Callum Evans
Nathan Evans
Jasmin Frederick
Sierra Frederick
Cole Harris
Catherine Hudson
Claire Hudson
Sam Hudson*
Collin Kidd
Michael Kunze
Cameron Limer
Jenna Limer
Lindsey Lowry
Megan Lowry
Alexis Nichols
Chloe Nichols
Will Odle
Amanda Parsons
Hannah Rozell
Robert Rozell
Sarah Rozell
Ben Starr
Katie Starr
Camille Tatterson
Claire Tatterson
Madison Whited
Skyler Whited
Jordan Wilhelm
---
Cavity Free June 2012
Colton Bailey
Ben Bishop
Baylee Dennis
Braxton Dennis
Tyler Dennis
Isaiah Ferguson
Jazmine Ferguson
Brylee Hatcher
Sydney Hatcher
Catherine Kent
John Hunter Kent
Dahila Lamas
Noelia Lamas
Jaidyn Madrid
Everett Olrogg
Raistlin Robinson
Akshay Sambandham*
Jenna Sams
Aurora Slusher
Natalie Slusher
Alexander Underwood
Addison Watkins
---
Cavity Free May 2012
Rylee Blake
Mackenzie Byrd*
Elijah Hernandez
Lucas Hernandez
Kaylynn Hill
Talina Jones
Gavin Kelly
Braden Koon
Kylee McCall
Logan McCall
Molly Miller
Stevie Osborne
Emmeline Pethtel
Nicole Reynolds
Paige Sturek
Brody Thomas
Coletyn Thomas
Dakota Vaughn
Ryan Vaughn
Tyler Wheeler
Alexa Wilson
---
Cavity Free April 2012
Wylie Anderson
Zane Anderson
Alexis Atkins
Emma Cain
Henry Cain
Sophia Chambers
Evan Collins
Christian Deem
Brody Johns
Campbell Johnson
Lily Kelbaugh
Isabella Leeson
Xavier Leeson
Madison Moravy
Sydney Nichols
Cayden Rusher
Ashley Sams
Cheyann Seevers*
Gillian Thomas
Jaxon Thomas
Kinsey Thomas
---
Cavity Free March 2012
Madaris Blake Franklin
Ali Cochran
Olivia Deaton
Brice Doolittle
Jaela Doolittle
Sierra Doolittle
Emma Fluharty
Kaelin Fluharty
Julia Hamrick
Aiden Haroldsen
Anya Haroldsen
Emmagin Lea Harris*
McKenna Hickerson
Kara Hill
Kylie Hill
Kanyon Jacoby
Kelley Kupfner
Casey Lynch
Carlee Mace
Grayson March
Isabella March
Evelyn Parsons
Kaylyn Parsons
Kaitlyn Rhodes
Kaleb Richards
Rylee Richards
Joey Roberts
Nadia Russo
Justin Sams
Samarra Wolfe
---
Cavity Free February 2012
Cami Barre
Chloe Barre
Ryan Beatty
Gabriel Bookman
Jeremy Cooper
Laken Davis*
Alex Deem
Darion Dewhirst
Keena Dewhirst
Logan Kerns
Bayleigh Lewis
Brayden Littleton
Conner Littleton
Ashlyn Parmiter
Owen Pratt
Madeline Profitt
Olivia Profitt
Aiden Snider
Caiden Stilgenbauer
Anna Umpleby
Noah Umpleby
Chaylen Underwood
Jackson White
Louden Wolfe
---
Cavity Free January 2012
Carly Burroughs
Colin Burroughs
Mace Busch
Nathan Grygiel*
Mackenzie Harshbarger
Collin Kidd
Chloe Nichols
Cayley Simmons
Bryce Smedley
Olivia Smedley
Bryce Smith
Nicholas Smith
Camille Tatterson
Claire Tatterson
Trenton Taylor
Jessica Wilhelm
Jordan Wilhelm
Emily Williams
Heidi Williams
Janna Yost
---
Cavity Free December 2011
Kaden Bradley
Makayla Burns
Savannah Dennis
Tyler Dennis
Timothy Dinnin
Nathan Evans*
Gavin Haught
Isabella Haynes
Catherine Hudson
Claire Hudson
Sam Hudson
Michael Jenkins
Dahlia Lamas
Noelia Lamas
Calli Jayne Long
Jacob McVey
Jaidyn Madrid
Joseph Madrid
Amanda Parsons
Zach Redmon
Jenna Sams
Alexander Underwood
---
Cavity Free November 2011
Austin Atkinson
Lauren Barnett
Ben Bishop
Mackenzie Byrd
Vincent Castleberry
Baylee Dennis
Braxton Dennis
Emma Dotson
Emily Eneix
Jasmin Frederick
Bella Habeb
Max Habeb
Brooke Marshall
Owen McCrady
Morgan McFee
Nate McPeak
Gibson Merritt
Erin Riesbeck
Kirsten Riesbeck
Jaden Ruppert-Eagle
Paige Sturek
Devon Swearingen
Bryanna Thompson
Vincent Thompson
Abby White
Collin Wilcoxen*
Hayden Wilcoxen
---
Cavity Free October 2011
Alex Amick
Alexis Atkins
Cole Bowie
Brendan Brocious
Donovan Brocious
Emma Cain
Chance Coe
Chloe Constable
Ciera Constable
Kayla Holbrook
Payden Hutchinson
Brody Johns
Jeremy Joyce
Isabella Leeson
Xavier Leeson
Kyle Logan
Katelyn Mundy
Siera Mundy
Will Odle*
Katie Osburn
Camden Rutherford
Breanna Sayre
Madison Sayre
Mason Siwicki
Elise Thompson
Dakota Vaughn
Ryan Vaughn
Nick Wheeler
Tyler Wheeler
Alexa Wilson
Ella Wix
Ethan Wix



---
Cavity Free September 2011
Hyden Bentz
Ashton Burr
Sophia Chambers
Ethan Cline
Lucie Cline
Lily Ellis
Jacob Goddard
Joshua Goddard
Zack Goddard
Justin Graham
Michelle Hinton
Kanyon Jacoby
Madison Moravy
Levi Pahl
Lucas Pahl
Jalen Person
Austyn Reed
Michael Reed
Justin Sams
Logan Sauers
Zane Stackpole
Cassy Swearingen
Alexander Underwood
Baylee Wallace*



---
Cavity Free August 2011
Hunter Davis
Laken Davis
Marleigh Davis
Taya Davis
Olivia Deaton
Sierra Doolittle
Tristan Enyart
Stevie Florence
Rylee Harris
Madison Keney
Logan Kerns
Alyssa Knight
Sarah Lester
Triston Lowers
Grayson March
Isabella March
Michaela McFee
Braden Moore
Kaelin Moore
Adam Poling
Amber Poling
Brooke Poling
Owen Pratt
Noah Pursley
Caitlyn Smith
Kylie Smith
Austin Stewart*
Madison Stewart
Jaxon Thomas
Anna Umpleby
Chaylen Underwood
Jackson White
---
Cavity Free July 2011
Mason Deem
Jaela Doolittle*
Matt Dugan
Cloe Hill
Claire Tatterson
---
Cavity Free June 2011
Chase Anderson
Mace Busch
Abbie Carty
Tyler Dennis
Timothy Dinnin
Gracie Parks
Maya Saxton*
Patrick Taylor II
Jessica Wilhelm
Jordan Wilhelm
---
Cavity Free May 2011
David Alexander
Dominic Collins
Morgan Cunningham*
David Evans
Abbie Gibbs
N. Collin Kidd
Brooke Marshall
Joseph "Jobie" Mundy
Akshay Sambandham
Cheyann Seevers
Paige Sturek
Gillian Thomas
---
Cavity Free April 2011
Alex Amick
Austin Bell
Emily Eneix
Bradley Hayton
Jeremy Joyce
Brennen Lewis
Emily McDowell*
Nathan McDowell
Maggie Morris
CiAnna Murray
Logan Nutter
Daniel Parsons
Derek Parsons
Erin Riesbeck
Emma Shepard
Maggie Wentz
---
Cavity Free March 2011
Austin Atkinson*
A'laya Burt
Christian Deem
Mishelle Hernandez
Trinity Jordan
Makenna Martin
Madison Moravy
Katie Osburn
Molly Pitts
Nathan Reed
Ashley Sams
MicKinley Tingler
---
Cavity Free February 2011
Sophia Chambers
Hunter Davis*
Laken Davis
Marleigh Davis
Madison Keney
Logan Kerns
Thomas Lilly
Isabella March
Ermalean Perry
Dakota Richards
Ryan Stackpole
Zane Stackpole
Drake Thompson
Rylee Waggoner
---
Cavity Free January 2011
Ryan Beatty
Gabriel Bookman
Owen Bookman
Emily Camp
Autumn Deem
Mason Deem
Emma Dotson*
Collin White
---
Cavity Free December 2010
Tyler Dennis
Jaela Doolittle
Jacob Frazier
Taylor Frazier
Cloe Hill
Grace Hill*
Megan Lowry
Kinsey Thomas
---
Cavity Free November 2010
Mace Busch
MacKenzie Byrd*
Courtney Craven
Jacob Craven
Brooke Marshall
Kylee Sampson
Dalton Settle
Gillian Thomas
Jessica Wilhelm
Jordan Wilhelm
Gavin Yost
Janna Yost
---
Cavity Free October 2010
Hannah Brooks
Xavier Collie
Zane Cook
Aaron Freeland
Madison Freeland
Julia Hamrick
Amelia Headley
Matthew Holland
Isabella Leeson
Xavier Leeson*
Jennifer Parker
Jessica Parker
Rylee Richards
Nadia Russo
Emma Shepard
Ayla Warden
Kaleb Warden
Emma Wentz
Maggie Wentz
---
Cavity Free September 2010
Alex Amick
Kadence Anderson
Alexis Atkins
Austin Atkinson*
Cole Bowie
Buddy Brabham
Zackary Cunningham
Christian Deem
Emily Eneix
Maggie Morris
Logan Penn
Brittney Raines
James Reedy
Madison Richards
Ashley Sams
Justin Sams
Lynsay Strosnider
Mickinley Tingler

---
Cavity Free August 2010
Paige Burner
Laken Davis
Brittnye Denman
Calee Denman
Megan Frum
Garrett Gilkeson
Justin Graham
Kristin Graham
Bella Habeb
Max Habeb
Cole Hungate
Alyssa Knight*
Sarah Lestor
Allison Marks
Sam Marks
Erica Nichols
Logan Nichols
Jared Ream
Michael Ream
Erin Riesbeck
Kirsten Riesbeck
Cheyann Seevers
Kerstone Seevers
Alexandra Tennant
Alexander Underwood
Ella Wix
Ethan Wix
---
Cavity Free July 2010
Wesley Barker
Alaya Burt
Caleb Casto
Chase Casto
Jeremy Cooper
Rachel Cumberledge
Marleigh Davis
Caleb Emrick*
Mykaela Handschumacher
Adem Hupp
Anisa Hupp
Will LeMaster
Isabella March
Robert Richards
Dylan Stout
Ryan Stout
Addison Watkins

---
Cavity Free June 2010
Tristen Beha
Autumn Deem
Mason Deem
Tyler Dennis
Shelby Devericks
Brittany Fette
Blake Franklin-Madaris
Isaac Gribble
Aurora Huffman
Opal Huffman
Caitie Lowers*
Gracie Lowers
Megan Lowry
Brandon Riel
Patrick Taylor II
Aurora Tennant
Victoria Tennant
Kinsey Thomas
Louden Wolfe
Caitie Lowers
---
Cavity Free May 2010
David Alexander
Mackenzie Byrd
Timothy Dinnin
Abbie Bibbs *
Matthew Hayner
Nicholas Hayner
Carlee Mace
Dylan Malthaner
Loan Manning
Zachary Redmon
Dylan Roberts
Anna Sams
Johnathan Sams
Corbin Valvo
Zoe Valvo
Jessica Wilhelm
Jordan Wilhelm
---
Cavity Free April 2010
Colton Bailey*
Owen Bookman
Lydia Conner
Kylee Dean
Carson Deem
Courtney Deem
Brad Dugan
Emily Dugan
Michael Dugan
Brylee Hatcher
Hannah Haymaker
Matthew Holland
Catherine Hudson
Claire Hudson
Sam Hudson
Wesley Kerby
Isabella Leeson
Xavier Leeson
Triston Lowers
Kaelin Moore
Madison Moravy
Logan Nutter
Evelyn Parsons
Kaylyn Parsons
Jack Raitz
Rylee Richards
Andrew Shepard
Emma Shepard
Gillian Thomas
Brittany Vrolyk
Brooklyn Vrolyk
Delaney Walsh

---
Cavity Free February 2010
Addie Brown
Caleb Borwn
Blake Casto
Kaleigh Casto
Sydney Clegg
McKenzie Deaton
Olivia Deaton
Jasmine Frederick
Sierra Frederick
Joseph Gates
Savannah Hays
Owen Khabiri
Alyssa Knight
Brandice Kunze
Brayden Kunze
Abbey Lathem
Andrew Lathem*
Paige Magato
Addie Marchal
Morgan McFee
Devrina Parks
Tans Phillips
Brittany Raines
Jayden Westbrook
Courtlyn Williams

---
Cavity Free January 2010
Sarah Ault
Luke Dawson
Logan Kerns*
Logan Richards
Alexander Underwood
Jackson White
Judson White
---
December 2009 Cavity Free Kids Club
Courtney Craven
Jaela Doolittle
Sierra Doolittle
Matt Dugan
Christian Duskey
Jayden Fury
Kylee Fury
Adem Hupp
Anisa Hupp
Hayden Kelley
Kalie Lemaster
Will Lemaster
Cheyann Seevers
Aurora Tennant*
Ty Sturm

---
November 2009 Cavity Free
Alexi Balestire *
Mackenzie Byrd
Tessa Coates
Logan Coe
Dylan Malthaner
Zoe Sprouse
Clayton Wilson
Jonathan Wilson

---
October 2009 Cavity Free
Hannah Brooks
Than Collins
Lydia Conner
Rayann Dawson
Brittnye Denman
Calee Denman*
Caitlin Freeland
Kyle Howard
Katie Manning
Dylan Roberts
Sayana Snively
Brook Vrolyk

---
September 2009 Cavity Free
Colton Bailey
Austin Bell
Kaelin Fluharty*
Aaron Freeland
Gracie Hall
Mackenzie Harshbarger
Kaylynn Hill
Kristen Hill
Bryan Morgan
Abigail Reed
Nathan Reed
Jenna Sams
Gillian Thomas
Kinsey Thomas
Cortney Triplett
Kylee Waggoner
Sarah Watkins

---
August 2009 Cavity Free
Sierra Alexander
Austin Atkinson
Addie Brown
Caleb Brown
Blake Casto
Sydney Clegg
Lily Beth Cunningham
Peyton Cunningham
Reagan Cunningham
Olivia Deaton*
McKenzie Deaton
Jewell Dye
Emily Eneix
Abbie Gibbs
Talina Jones
Catherine Kent
Triston Lowers
Logan Nutter
Brock Pifer
Ethan Ray
Anna Mae Sams
Raevin Sims
Gage Wright
Kendra Yocum

---
JULY 2009 CAVITY FREE KIDS
Victoria Buckley
Andrew Newell
Joseph Newell
Owen Pratt*
Trenton Rollins
Bryce Smith
Judson White
Andrew Wilson
Ryan Wilson
Ella Wix
Ethan Wix

---
JUNE 2009 CAVITY FREE KIDS
Christian Deem
Jayden Fury
Kylee Fury
Alec Grygiel
Hayden Kelley
Isabella Leeson*
Xavier Leeson
Kalie LeMaster
Will LeMaster
Erin Riesbeck
Gregory Sams
Austin Stewart
Madison Stewart
Seth Suslik
Alexander Underwood
Madison Wright
Seth Wright

---
MAY 2009 CAVITY FREE KIDS
David Barnes
Marleigh Davis
Ashley Ellison *
Danielle Lockhart
Robert Lockhart
Emmy McFarland
Jennifer Parker
Jessica Parker
Logan Richards
Trenton Richards
Kirsten Riesbeck
Garrit Smith
Emily Swaney
Alexa Wilson

---
APRIL 2009 CAVITY FREE KIDS
Wesley Barker
Aaron Black
Chelsey Cain
Wyatt Eaton
Logan Freed
Alex Gainer
Alex Gwynn
Shelby Kent
Carlee Mace*
Levi Pahl
Kara Ramseey
Chance Rawson
Zach Redmon
Brandon Riel
Meghan Short
Sayana Snively
Paige Sturek

---
MARCH 2009 CAVITY FREE KIDS
Mason Adkins
Buddy Brabham
Austyn Cline
Molly Coe
Aaron Cottrill
Brandon Cottrill
Cameron Cox
Parker Cox
Isabella Haynes
Kyle Howard
Catherine Hudson
Claire Hudson*
Samuel Hudson
Marshall Kesterson
Parker Kesterson
Jared Ream
Dylan Roberts
Jenna Sams
Evangeline Schaffer
Brodie Wiggins
Dalton Wiggins
Brady Willis
---
FEBRUARY 2009 CAVITY FREE KIDS
Savannah Baileys*
Victoria Bradford
Stormy Chipps
Tessa Coates
Kylee Dean
Shelby Devericks
Austin Handschumaker
A.J. Hayes
Mackenzie Harshbarger
Jonathan Hickman
Jeremy Joyce
Emily Kimbler
Savannah Kimbler
Timothy Lawrentz
Gibson Merritt
Nathaniel Nutter
Madison Perdue
Sierra Rhodes
Johnathon Sams
Breanna Sayre
Madison Sayre
Ryan Stackpole
Ryan Stout
Drake Thompson
Orion Thompson
Clayton Wilson
Jonathan Wilson

---
JANUARY 2009 CAVITY FREE KIDS
Austin Atkinson
Dustin Bowman
Jonathan Boyles
Taylor Broadwater
Hunter Davis
Brittnye Denman
Devin Enoch
Sadie Enoch
Slade Enoch
Siera Fordyce
Olivia Hayton
Julia Henegar
Wesley Lockhart
Isabella March
Gage Piggott
Abigail Reed
Grace Reed
Justin Sams*
Logan Schartiger
Parker Schartiger
Marissa Simmons
Parker Smith
Sarah Watkins